248,000+
Happy Customers and Counting
As Featured in
What they say
love the service & shipping speed
Said our products are easy to use
Would Recommend to friends
From a survey of 5,000 vitauthority customers
I'm a collagen addict for a long time. Every morning I prepare my collagen protein coffee.⁠ Collagen helps to smooth wrinkles and increase tone and firmness of the skin. It also supports stronger skin, helping to smooth and correct skin imperfections. Also helps promote optimal gut and digestive health, did you know that?⁠ But what I love about @vitauthority collagen protein is that In addition to containing 5 types of collagen( I,II, III, V and X), it is also enriched with hyaluronic acid and vitamin c in each scoop for maximum results. Isn't that wonderful!?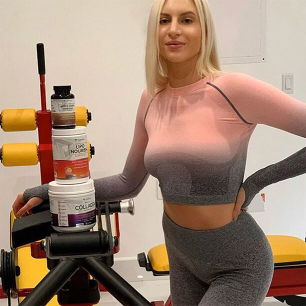 @vitauthority collagen is hands down the best one i have tried. It has 5 types of collagen, Hyaluronic Acid & Vitamin C.
Totally loving this multi collagen protein by @vitauthority !⁠ ⁠ I've been adding this collagen powder daily to my coffee and honestly noticing some pretty amazing benefits!!⁠ It has been helping with joint pain from weight training, I've noticed my hair and nails look healthier, and my skin looks more vibrant!⁠ I love that it has 5 different types of collagen from 4 sources: types l, ll, lll, V, X. Most collagen protein products only use 1 source with 2 types.
Love it

OR SEND IT BACK EMPTY GUARANTEE
We'll refund your money even if you send us back an empty container!
Order now with confidence! If for any reason you don't think Multi Collagen is for you, we offer a 60-day money back guarantee. So if you don't love it, you can get your money back.