Join the revolution to make aging a thing of the past
If you're excited about health, wellness, anti-aging you've found the brand for you. We're on a mission to slow down aging and make women feel confident and empowered in their own skin. Why not join a community that empower each other to be the best they can be. As a vitambassador you're able to share our goal to encourage confidence, vibrance and vitality, and guess what you can be rewarded doing it!
Who are we looking for?
We looking for community leaders, social influencers, beauty professionals and women's health experts.
Why Become A Vitambassador?
Vitauthority offers some of the highest quality products on the market. Every product is third party tested. Our collagens are only sourced from grass fed beef, free range chicken, and wild caught fish. We ensure that every ingredient and supplier is thoroughly vetted to ensure the consumer receives the highest quality product.
Not only are our products great, Vitauthority offers great incentive programs, including great payouts, discounts on products for personal use, and you can earn commissions on any vitambassadors you refer to the program.
We make your life easy - Vitauthority is one of the highest converting websites in the industry (We make it easy for consumers to buy our product).
I'm a collagen addict for a long time. Every morning I prepare my collagen protein coffee.⁠ Collagen helps to smooth wrinkles and increase tone and firmness of the skin. It also supports stronger skin, helping to smooth and correct skin imperfections. Also helps promote optimal gut and digestive health, did you know that?⁠ But what I love about @vitauthority collagen protein is that In addition to containing 5 types of collagen( I,II, III, V and X), it is also enriched with hyaluronic acid and vitamin c in each scoop for maximum results. Isn't that wonderful!?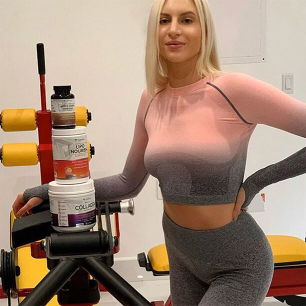 @vitauthority collagen is hands down the best one i have tried. It has 5 types of collagen, Hyaluronic Acid & Vitamin C.
Totally loving this multi collagen protein by @vitauthority !⁠ ⁠ I've been adding this collagen powder daily to my coffee and honestly noticing some pretty amazing benefits!!⁠ It has been helping with joint pain from weight training, I've noticed my hair and nails look healthier, and my skin looks more vibrant!⁠ I love that it has 5 different types of collagen from 4 sources: types l, ll, lll, V, X. Most collagen protein products only use 1 source with 2 types.
How Does It Work?
Our tier system
Tier 1
$0 - $1,000
in Sales per month
12% Commission
turnover over $200 in sales per month and get your own 25% off coupon
11% off coupon code for your followers
5% commission on all sales from your recruits
Tier 2
$1,001 - $3,000
in Sales per month
15% Commission
turnover over $200 in sales per month and get your own 25% off coupon
11% off coupon code for your followers
5% commission on all sales from your recruits
Tier 3
$3,001 +
in Sales per month
18% Commission
Get your own 25% off coupon
11% off coupon code for your followers
5% commission on all sales from your recruits
Plus your very own Vita MVP swag
Great regular giveaways for top performing Vitambassadors

We will provide access to your own software that tracks every lead, sale and commission payment due to you. Everything you need to start is available right now